Suran Stickers was established in 2006 by to provide vehicle modification parts, and various other services including with professional stickers to modify your vehicle.
We have 14 year experience in the Wariyapola, Kurunegala area.
අපගේ සේවාවන්
වාහන තීන්ත ආරක්‍ෂිත ස්ටිකර්
වාහන ටින්ට් කිරීම
වාහන ස්ටිකර් කිරීම
ස්ටිකර් බෝර්ඩ් සැකසීම
ස්ටිකර් කැපීම, ඇලවීම
වාහන විලාසිතා උපාංග
මනා පළපුරුද්ද සහිත කාර්යක්ෂම සේවාවකට
Vehicle window film (Vehicle Tint)
Car, Three wheeler, Lorry, Bus, Van, Motorbike body sticker and modification parts
Making sticker name boards, Banner & Cutouts
Sticker ctting & pasting.
Car paint protection film
Well experience & efficient service
We give you the original designs according to your requirement.
We use highest quality materials for all of our services.
Money back guaranty for your satisfaction.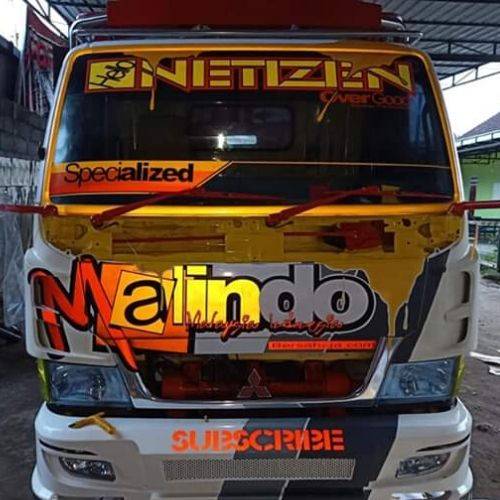 You will be able to pay any amount (Rs 50/= round) by using an Amex, Visa, Master credit or debit card, Ez cash, DFCC Wallet, M cash, or bank deposit.
How to Pay an irregular amount?
ධනුෂ්ක පෙරේරා  -  2 APR 2019, 12:21
"මම වාරියපොල, මගේ ස්කුටිය මාර ලස්සන උනා සුරංග අයියාගේ සුපිරි වැඩ නිසා. ඔයාට ගොඩාක් ස්තුතියි! "
Rafeek Samsudeen  - 01 FEB 2020, 14:42
"Excellent job man! Woe it's really amazing. My buddy is sensational now. I recommend Suran Stickers for any one who really wants to have an amazing job done."
ආරියපාල   -  11 FEB 2020, 14:25
"ඇත්තටම මට කියන්න ඕනේ මෙච්චරයි... මගේ බස් එක, මගේ දරුවා, බලන්න ලස්සනයි. පාරේ යනකොට මට හරි ආඩම්බරයි. සුරංග පුතා ඔබට සුභම අනාගතයක්!"
Visit us Everyday; 09.00 am -07.00 pm 
(Closed only on Mondays)