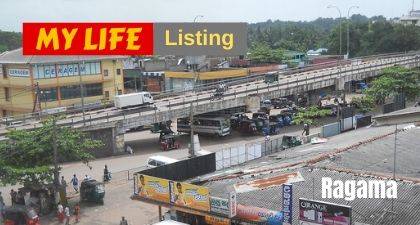 Ayu Medical Center
දරුවන් නොමැති අයට දරුවන් ලබාදීම, අර්සස් සුවකිරීම, පීනස, සෙම් රෝග, අංශබාග (Paralysis), කාන්තා රෝග (Female Diseases), රක්තවාතය, දියවැඩියාව (Diabetics), සුවකිරීමේ ඖෂධ (Medicine) වර්ග.
Ayu Medical Center, No 44/3, 3rd Lane, Kadawatha Road, Ragama. 0776977361 / 0714127900
7 Star Restaurant
We serve Special Breakfast, Lunch & Dinner. Chinese Restaurant with all kinds of Chinese plates such as Devil plates, Chop-say, Fried dishes, Fried Rices with Chicken, Mixed, Seafood.
Seven Star Restaurant, 3rd Cross Street, Ragama. 0710825035