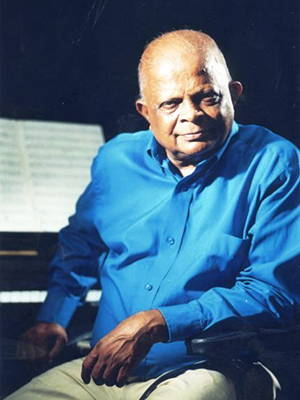 Birth name     :- Guruge Premasiri Khemadasa Perera
Born               :- 25 January 1937 (Wadduwa, Sri Lanka)
Origin             :- Sri Lanka
Died               :- 24 October 2008 (aged 71)
Genres           :- Sri Lankan music, Classical music
Occupations :- Music director, composer
Exploring the various styles of music around the world Khemadasa endeavoured to develop a unique style of music. He combined Sinhala folk tunes, Hindustani music, Western music and many other streams of music in his compositions while adapting them to fit contemporary music.
Khemadasa grew up in Talpitiya, Wadduwa and attended St. John's College Panadura and then Sri Sumangala College Panadura. As a teenager, he became a gifted flautist.

Khemadasa was asked to come to the Radio Ceylon for an interview on the day he was scheduled to take his Senior School Certificate examination. He finished the examination much ahead of time and travelled to the audition. He passed the audition and became a member of Radio Ceylon.

His two daughters Anupa and Gayathri now moved into father's stream.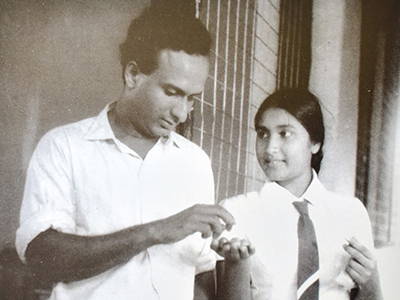 Sobana Sitha (1964)
Sanasuma Kothanada (1966)
Manamalayo (1967)
Golu Hadawatha (1968)
Nidanaya (1972)
Desa Nisa (1975)
Bambaru Awith (1978)
Muwan Palassa 1 (1979)
Hansa Wilak (1980)
Janaka saha Manju
Kaliyugaya (1983)
Thunweni Yamaya (1983)
Yuganthaya (1985)
Avurududa (1986)
Sandakada Pahana (1988)
Kristhu Charithaya (1990)
Gini Awi Saha Gini Keli (1998)
Agni Dahaya (2002)
Garilla Markating
Sudu Alu saha Kalu
Maldeniye Simiyon
Surabi dena
Sirimadura
Sonduru Dadabima
Randiya dahara
Ammawarune
Kanyawi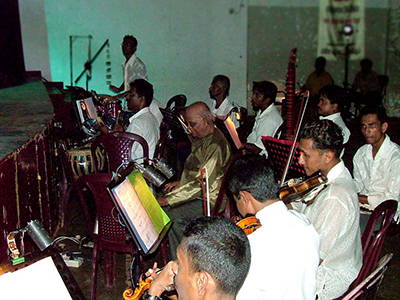 Bari Sil
Sithijaya
Manasa Wila
Doramadala
Mora
Ath
Havila sara
Diriya Mawa saha Age Daruwo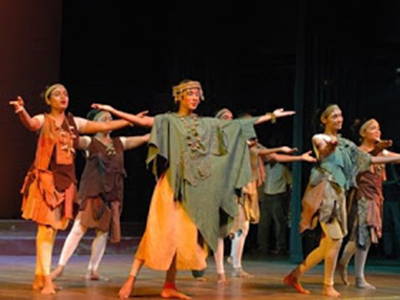 Manasa Villa
Sonduru warnadasi
Agni (opera)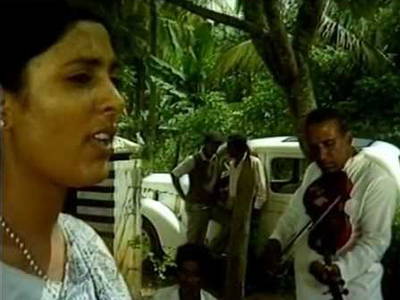 Ella Laga Walawwa
Golu Hadawatha
Weda Hamine
Dandubasnamanaya
Durganthaya
Rajina
Akalasandya
Bogala Soundiris
Diya Bubula
Idorayaka Mal pipila
Uthamavi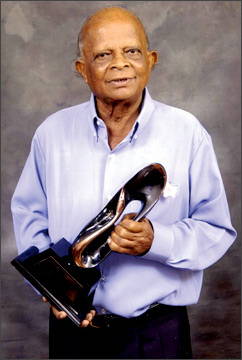 Eksath Lanka Rasika Sangamaya


Sarasaviya Best Music Direction


Sarasaviya Best Music Direction


O.C.I.C Award
Sarasaviya Best Music Direction


Sarasaviya Best Music Direction


Sarasaviya Best Music Direction