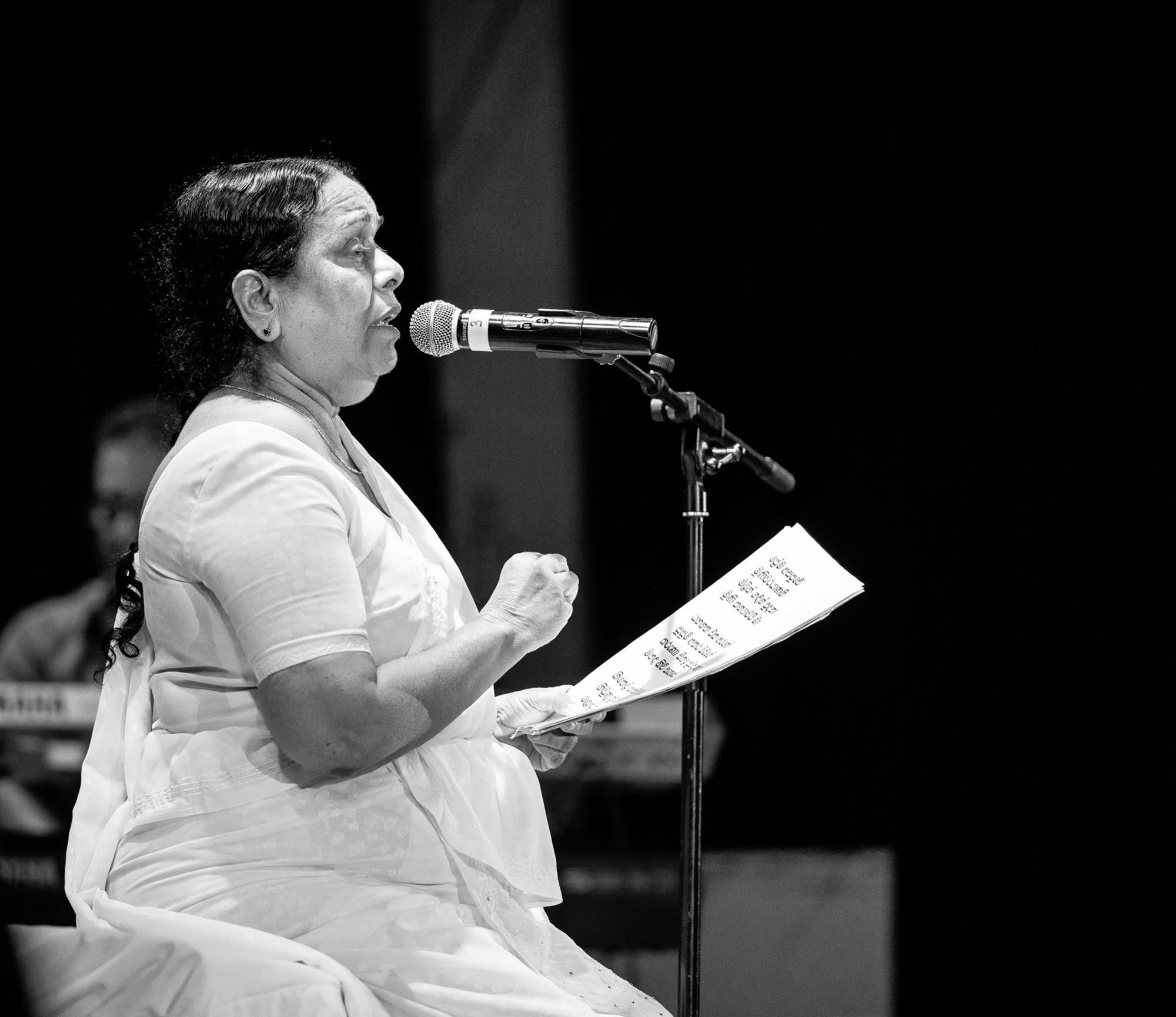 Born             :-  23 August 1943 (age 75)Aluthgama, Srilanka
Nationality   :- Sri Lankan
Other names :- Mirihana Arachchige Nanda Perera, Nanda Malini Gokula
Alma mater :- Sri Gunananda Vidyalaya Heywood Institute of Bhathkhande Music Institute (1963)
Occupation :- Singer, Lecturer, Music Director
Spouse         :- Suneth Gokul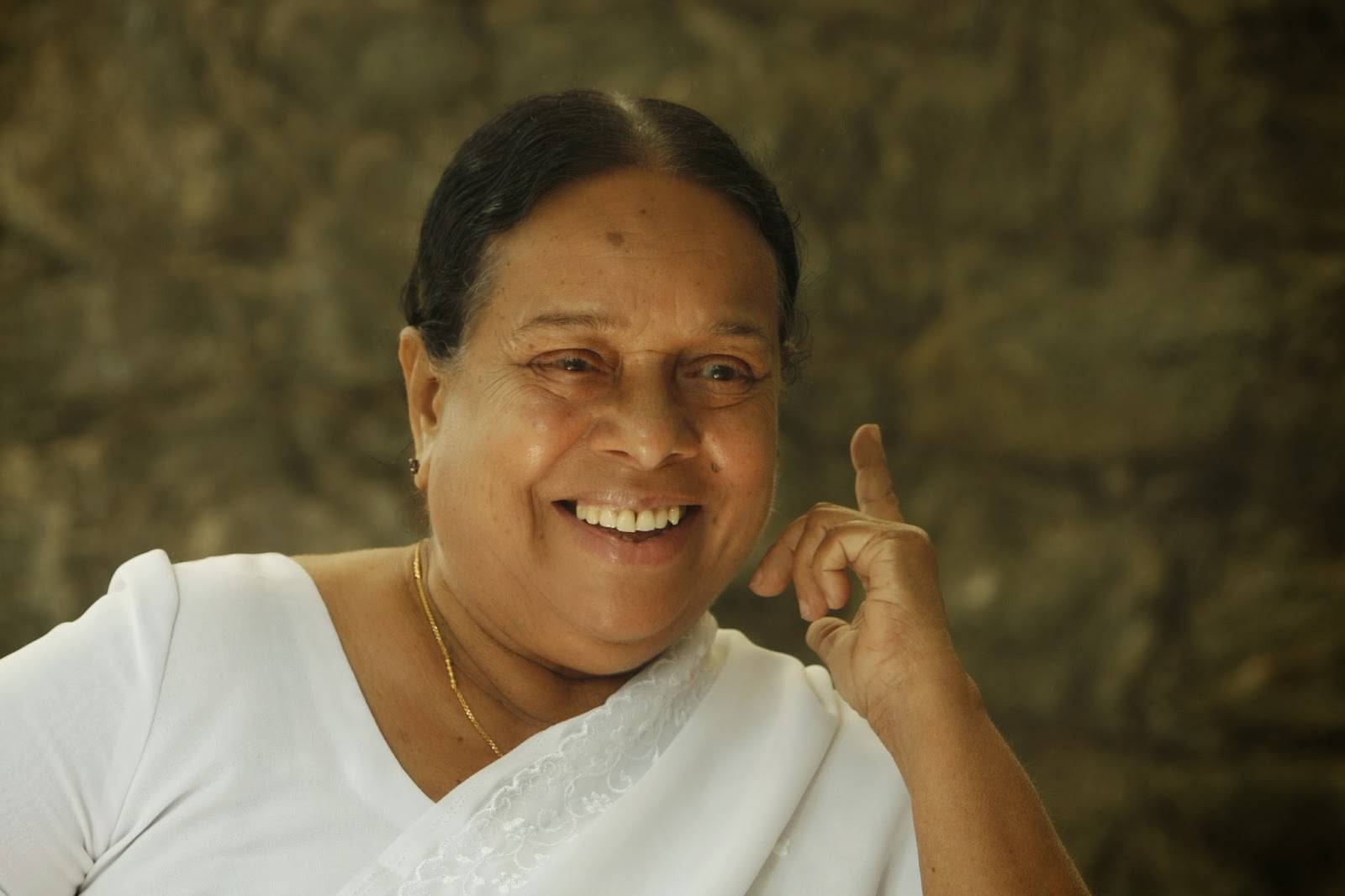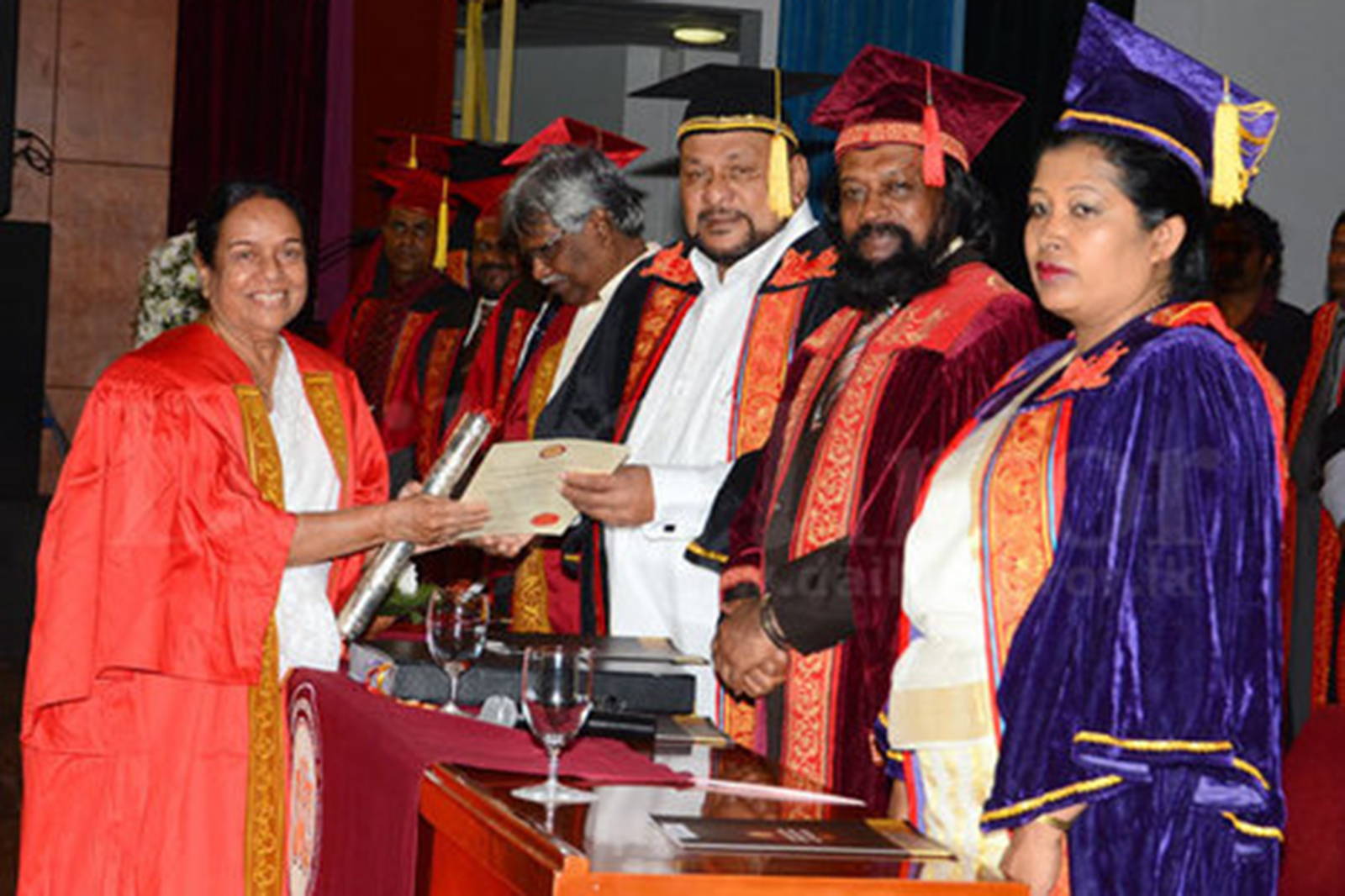 Nanda continued her training after achieving fame, learning under B. Victor Perera. She studied for a year at Heywood Institute of Art and moving on to Bhatkhande Music Institute in Lucknow, India in 1963. She would later return to the University to obtain a Visharada degree in 1984. Upon her return to Sri Lanka, Malini appeared on Amaradeva's programme Madhuvanthi singing the songs "Sannaliyane" and "Ran Dahadiya Bindu Bindu." Malini has had a string of successful releases. Her lyrics depict realistic life situations, love, relationships, and emotions. The songs "Pipunu Male Ruwa", "Sudu Hamine", and "Kada Mandiye" attest to her effort to expose the hearts of women. Some of Nanda's popular songs, such as "Manda Nawa Karanawa", show a humorous and sensitive account of a young woman's experience of loneliness.
In 1971, Nanda collaborated with Pandit Amaradewa in the Srawana Aradhana concert. In 1973 she started her first solo concert series, and after having 530 shows the series ended on 22 May 1979. In August 1981 she started another concert series 'Sathyaye Geethaya'. She played 500 shows and ended in August 1984. She conducted her next solo musical concert series Pavana in June 1987 which ran for 18 months with 205 shows. After 22 years her newest solo musical concert titled 'Shwetha Rathriya' was held with the collaboration of Sirasa FM in 2010.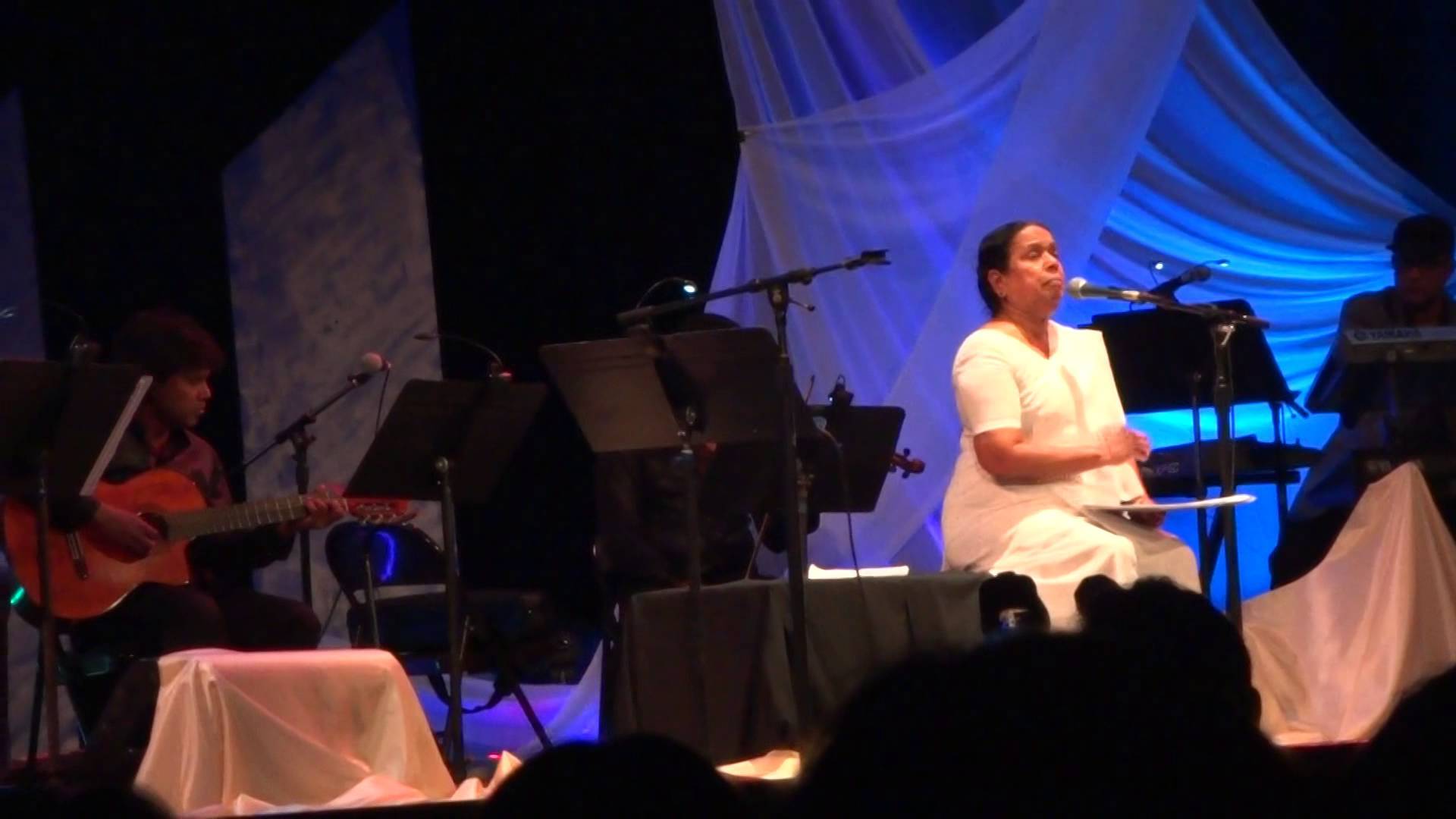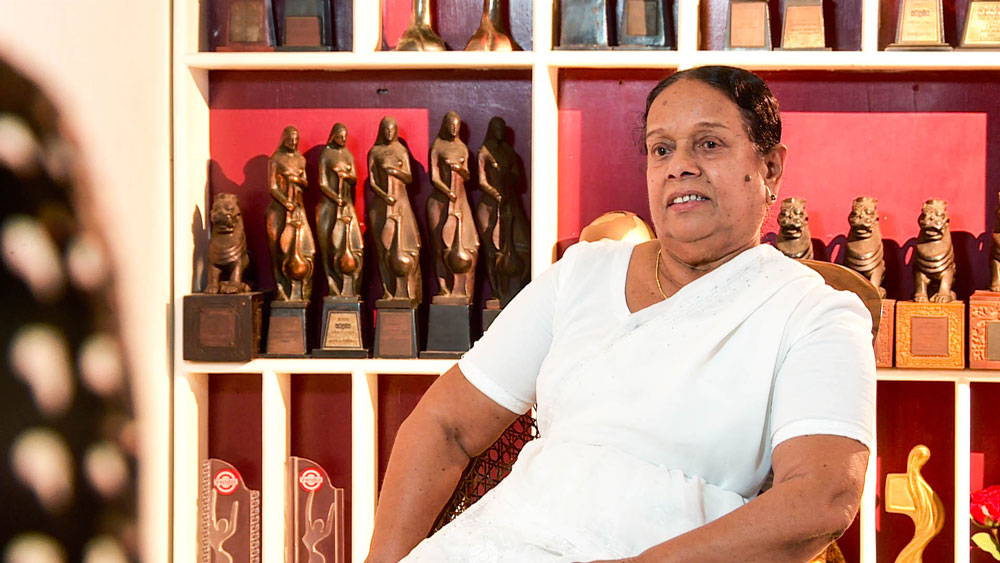 She has won eleven Sarasaviya Awards and eight Presidential Awards for Best Female Singer. The University of the Visual & Performing Arts conferred on her the degree of Doctor of Philosophy (Performance Arts) Honoris Causa named the Darshana Soori Sammana in 2017.
HeadiPerada Maha Re
Pahan Kanda
Sathyaye Geethaya
Hemanthayedi
Tharuka Es, Pavana
Sindu Hodiya
Kinduriyakage Vilapaya
Madhu Bandun
Tharu
Malmada Bisau
Cinema Geethavalokana
Kirimadu Vel
Londonyedi Geyu Gee
Yathra, Handahami
Sanka Padma
Pembara Lanka
Kunkuma Pottu
Gramaphone Gee
Araliya Landata
Malata Renu
Nilambare
Sari Podittak
Pirith Penng