Supporting you throughout the year
MALP Agronomy is committed to providing valuable agro tools and resources to help you get the best out of your farm. We are always looking for ways to add best value and improve efficiencies on farm.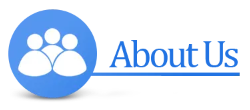 MALP Agronomy is one of the Sri Lanka's leading agriculture tool manufacturers established in 2013. Our ambition is to help safely feed the Sri Lanka & to the world while taking care of the planet. We aim to improve the sustainability, quality and safety of agriculture with world class science and innovative crop solutions. Our technologies enable hundreds of farmers around the Sri Lanka to make better use of limited agricultural resources. We are working to transform how crops are grown. Through partnerships, collaboration and The Good Growth Plan we are committed to improving farm productivity, rescuing land from degradation, enhancing biodiversity and revitalising rural communities.
Lalith Priyantha
MALP AGRONOMY
Galapatha, Wadumulla, Bentota.
0773767187
0782530769
WhatsApp 0716134723