PROTECTING YOUR INTERESTING
This GoFundMe was to raise funds for me, Matt Bruenig, and my family. I reside in the District of Colombo. I had a little gig at Demos Think Tank until I lost it on Friday due to my rude tweets at Neera Tanden of the Center for American Progress. I started this GoFundMe to replace the income I would lose as a result of the termination. I had counted on that income to handle the costs of a child on the way and I am grateful that my comrades have come through to keep me financially stable in light of the unfair situation.

Business Litigation (50%), Personal Injury - General: Plaintiff (50%)
Ms. Smith's practice emphasizes the litigation that pertains to business as well as related bankruptcy law revolving around real estate and entertainment, interestingly enough - an unlikely combination that fits Ms. Smith's style. The clients Ms. Smith has represented include local business, corporations, both creditors and lenders, developers, and entertainment investors. She is certified in Entertainment Bankruptcy by the Northern Edge of New York Certification Panel of Lawyers. Ms. Smith chaired the Eastern Pennsylvania Bar Mediation Section. Ms. Smith has been AV-rated.Ms. Smith graduated from William Mitchell College of Law. She is also a partner in her firm
Campso's next move is to say that new graduates aren't the same thing as established lawyers. After my mind was blown by this observation, I regrouped and then thought of this: people getting legal credentials now will be established lawyers in the future and the more credentialed people we can flood into the market, the more long-run downward pressure on these exorbitant salaries there will beCampos: Amazingly, you expressly deny that you want to lower the wages of lawyers for utility-regarding reasons. Apparently you're simply offended that lawyers on average make more money than the average working person! Given that, what *should* the median wage of practicing lawyers be? The same as that for the working population as a whole? Less? More? And what's your justification for your goal, assuming you've thought this through to the point where you have an answer to this absolutely central.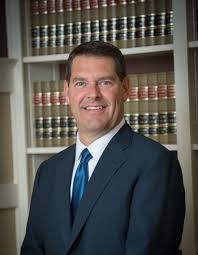 Bruenig: I never argued I was interested in improving access to legal services. You imputed that argument into me for some reason when I have never written it anywhere. I just want lawyers to make less money. That's the only thing I have ever argued.


Thanks!
This field is required
This field is required
This field is required
This field is required