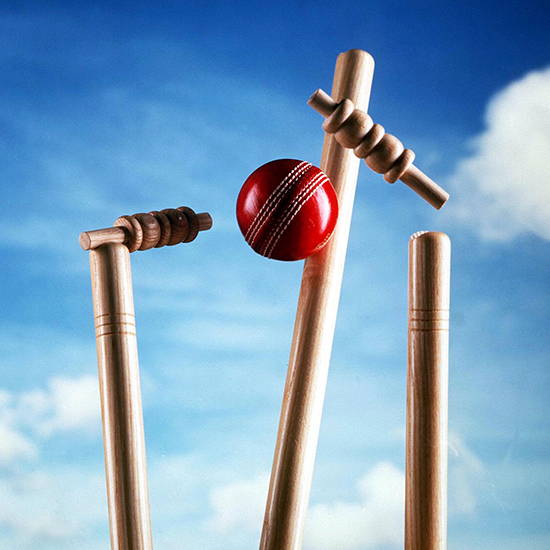 Kumar Chokshanada Sangakkara
Kumar Chokshanada Sangakkara (born 27 October 1977) is a former Sri Lankan international cricketer and former captain of the Sri Lankan national team. He is widely regarded as one of the world's most influential cricketers and one of the greatest wicket keeper batsmen of all-time. Sangakkara has forged many formidable partnerships with long time teammate and friend, Mahela Jayawardene and holds numerous batting records in the modern era across all formats of the game. Sangakkara scored 28,016 runs in international cricket across all formats in a career that spanned 15 years.
A left-handed top-order batsman, he is also a record-breaking wicket-keeper, although he no longer kept wicket at the end of his Test career. Currently, he is the second-highest run-scorer in ODI cricket and the sixth-highest run scorer in Test cricket. Sangakkara is described as one of the "most polished and prudent of batsmen" in cricket. He dominated the number one spot in the ICC Test batting rankings between 2005 and 2015.

Sangakkara was a key member of the team that won the 2014 ICC World Twenty20 and was part of the team that made the final of the 2007 Cricket World Cup, 2011 Cricket World Cup, 2009 ICC World Twenty20 and 2012 ICC World Twenty20. He won the Man of the Match award in the final of the 2014 ICC World Twenty20, where he helped the team win their first title.
He was the youngest person and the first active international player to deliver the MCC Spirit of Cricket Cowdrey Lecture, which was widely praised by the cricketing community for its outspoken nature
First player to score 150+ scores in four consecutive Test matches.

Fastest 8,000 runs – Sangakkara (152 innings)

Fastest 9,000 runs – Sangakkara (172 innings) ]

Joint fastest to score 10,000 runs – Sangakkara along with Brian Lara and Sachin Tendulkar

Fastest 11,000 runs – Sangakkara (208 innings)

Fastest 12,000 runs – Sangakkara (224 innings)

Highest partnership for any wicket – 624 for the third wicket by Kumara Sangakkara & Mahela Jayawardene against South Africa in 2006.In fact, this pair is the only pair to put on a 600+ runstand for any wicket in test history

Most partnership runs – Kumara Sangakkara and Mahela Jayawardene scored 6554 runs together, which is the second highest by any partnership.

Most runs in Year 2014 – 1493 runs in 12 matches with 4 hundreds and 9 fifties with average 71.09

Most test centuries when batting at number 3 position

Most career runs when batting at number 3 position in test history.
Aggregate runs (14,234 in 404 matches at an Average of 41.98) – Sangakkara is second on the list.

First Sri Lankan to pass 14,000 runs.

Most number of half centuries – Sangakkara has 93 half-centuries in 404 matches. He is second in the list.

Most number of dismissals (includes wicket-keeping) – Sangakkara has taken (482 dismissals = 383 ct. + 99 st.) in 404 matches.

Second most stumpings in a career as a wicketkeeper in ODIs – 99 by Sangakkara.

Most runs in Year 2014 – 1256 runs in 28 matches with 4 hundreds and 8 fifties with the average 46.51

First and only batsman to score four consecutive hundreds – centuries against Bangladesh (105*), England (117*), Australia (104) and Scotland (124) in the 2015 ICC World Cup.

Sangakkara was the first Sri Lankan and 4th overall batsman to reach hundred in his 100th ODI appearance.

Most runs as wicketkeeper batsman in ODI history (13,262 runs) and the first wicketkeeper batsman to score over 10000 runs in One Day Internationals
He along with Mahela Jayawardene holds the record for the highest ever partnership for any wicket in ICC World T20 history(166 for the 2nd wicket).

He was the first batsman to score half centuries in 2 different ICC T20 World Cup finals(in 2009 and 2014).
Most runs in cricket in all formats of the game in a calendar year – Sangakkara scored 2868 runs in the year 2014. (1493 Tests + 1256 ODIs + 119 T20Is)

Total runs scored in all forms of the game Sangakkara is second only to Indian Sachin Tendulkar, scoring 28,016 international runs.

Fourth in the list of most number of dismissals as wicketkeeper across all formats.
Most number of dismissals as wicketkeeper – Kumara Sangakkara in 37 matches.He was also the second wicketkeeper after Adam Gilchrist to effect in 50+ dismissals in World Cups.

Fastest century by a Sri Lankan – Sangakkara scored his 23rd ODI century by 70 balls against England on 1 March 2015.

Most consecutive centuries in a single World Cup (4). He is also the only player to have scored 4 centuries in a single World Cup
.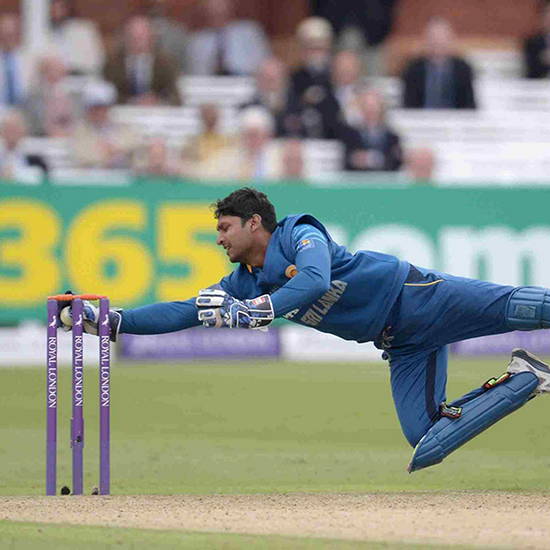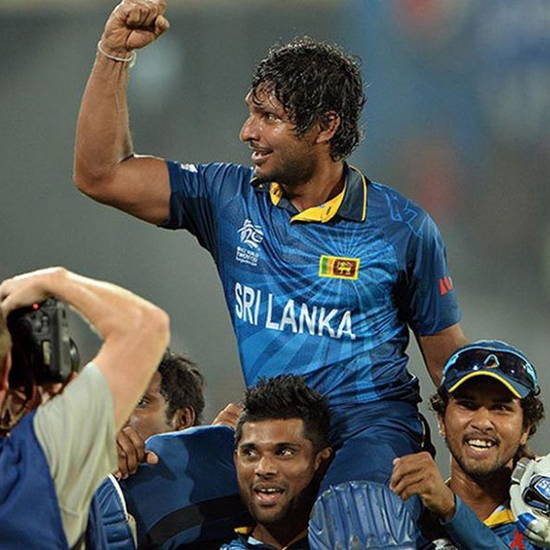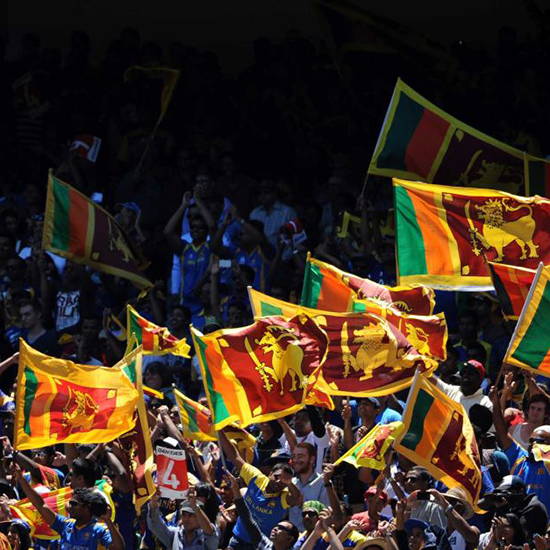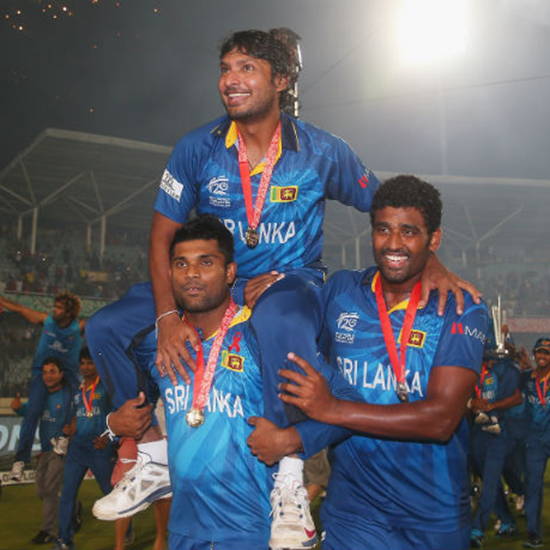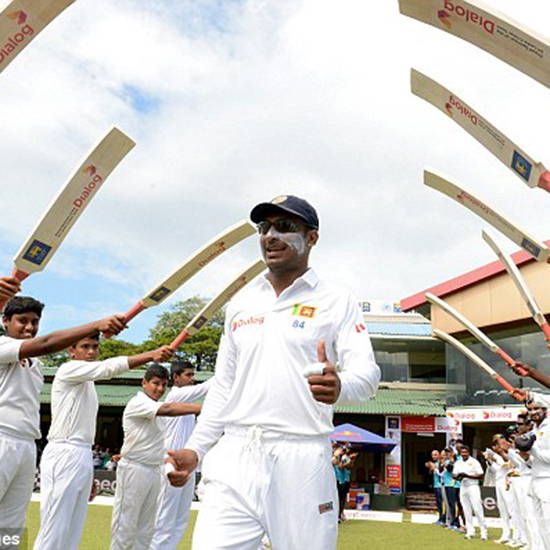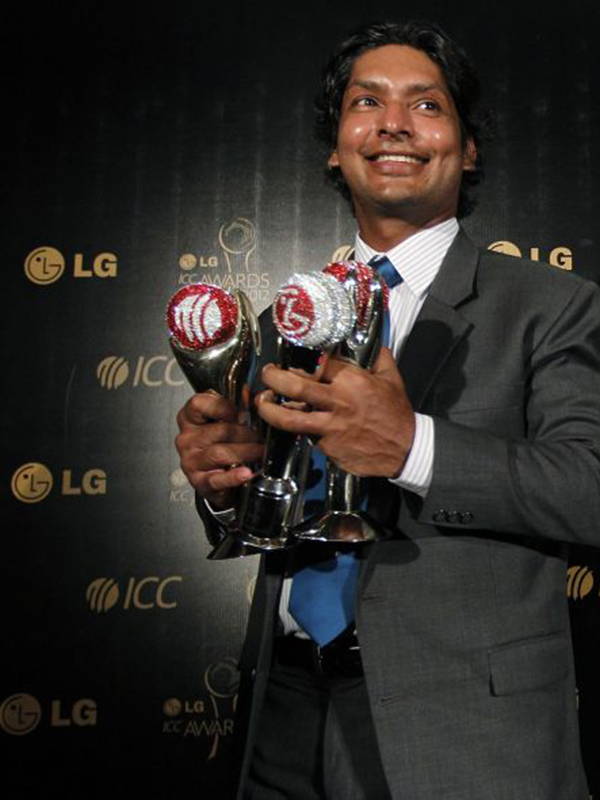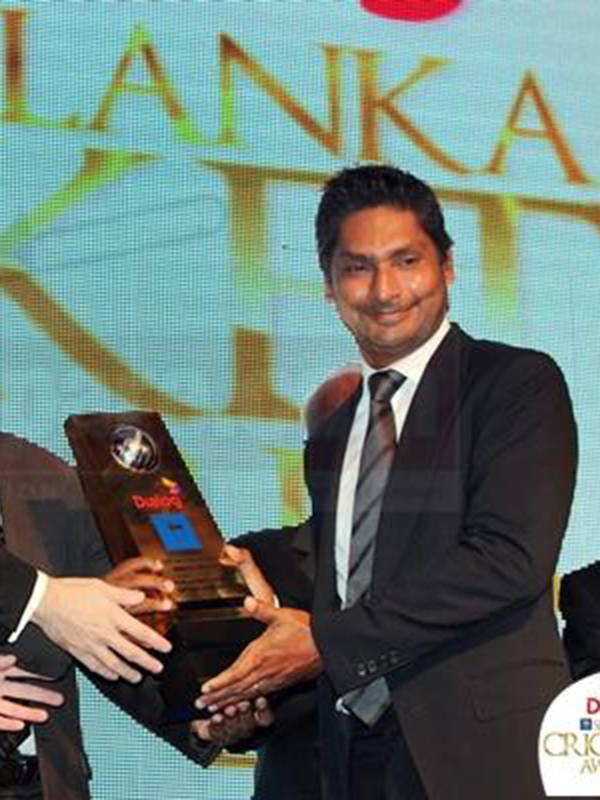 Sir Garfield Sobers Trophy (ICC Cricketer of the Year): 2012

ICC Test Player of the Year: 2012

ICC ODI Player of the Year: 2011, 2013

ICC Test Team of the Year:2006, 2007, 2008, 2010, 2011, 2012

ICC ODI Team of the Year: 2011, 2012, 2013, 2015

Wisden Leading Cricketer in the World: 2011, 2014

LG People's Choice Award: 2011, 2012

Outstanding Achievement in Sport 2015, The Asian Awards.

CEAT International Cricketer of the Year: 2015

Ada Derana Sri Lankan of the Year 2016 – Icon of the Year Award

Dialog SLC ODI Batsman of the Year: 2015