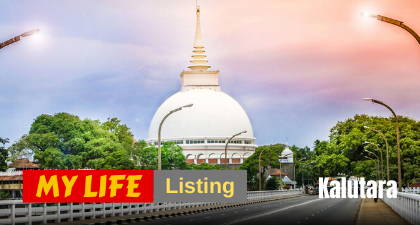 Aquarium fish keeping is a popular hobby, growing interest in which has resulted in steady expansion in its trade in all over the Sri Lanka. We are Located in Kaluthara. We have Many Kinds of Fishes. 
Angel Aquarium, 380 C, Galle Road, Kaluthara North. 0776574316      
Rajadahana 
Rajadahana Restaurant - Daily lunch buffet service with rice and curry. We serve chines foods such as devil dishes as well. Also, we serve Hot & Cool drinks, Hoppers, Kottu, Fried rice. Open: 07.00 am - 10.00 pm.
Rajadahana , Kalamulla, Kalutara. 0772804598 Rajadahana , Kalamulla, Kalutara. 0772804598