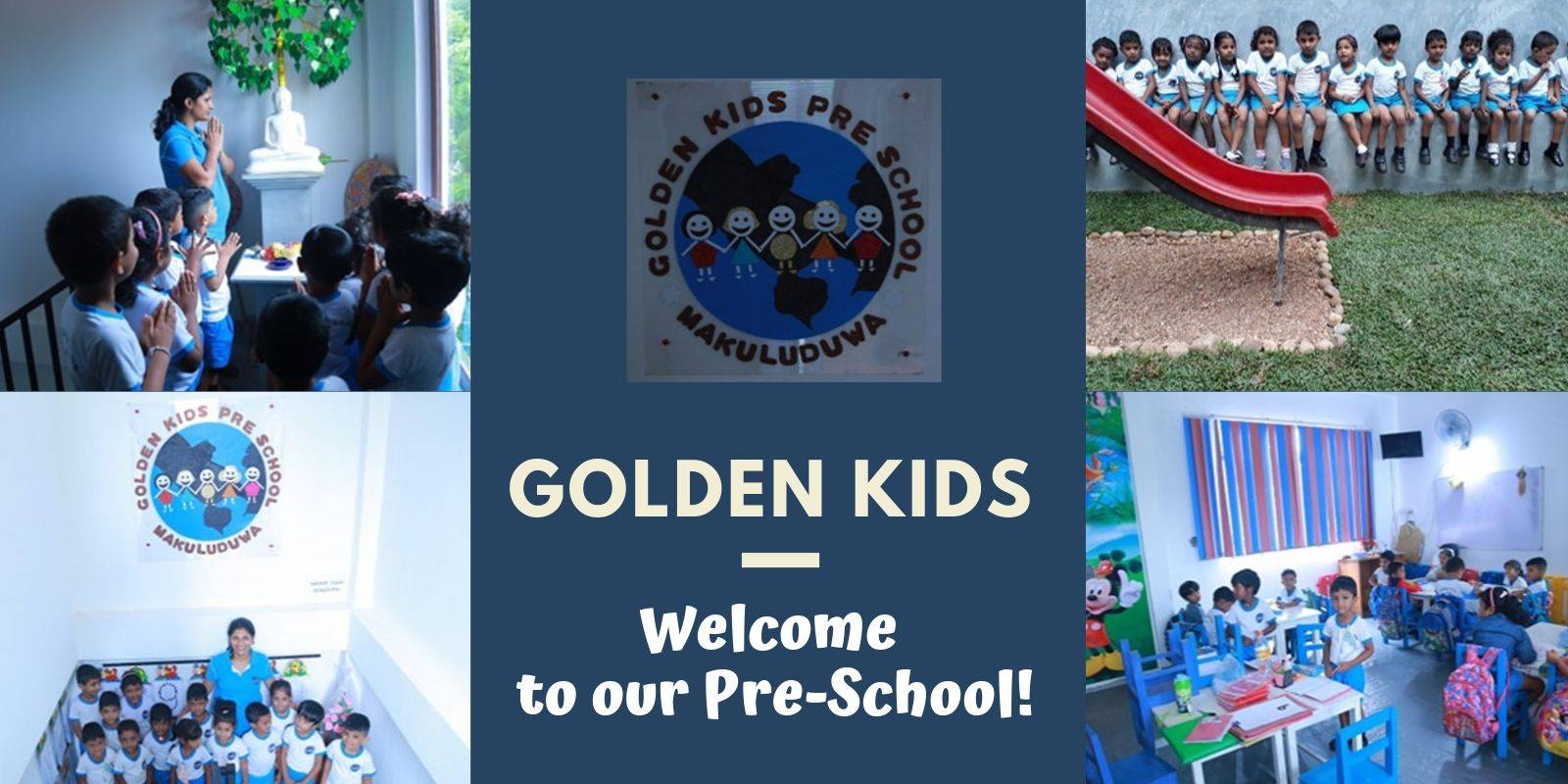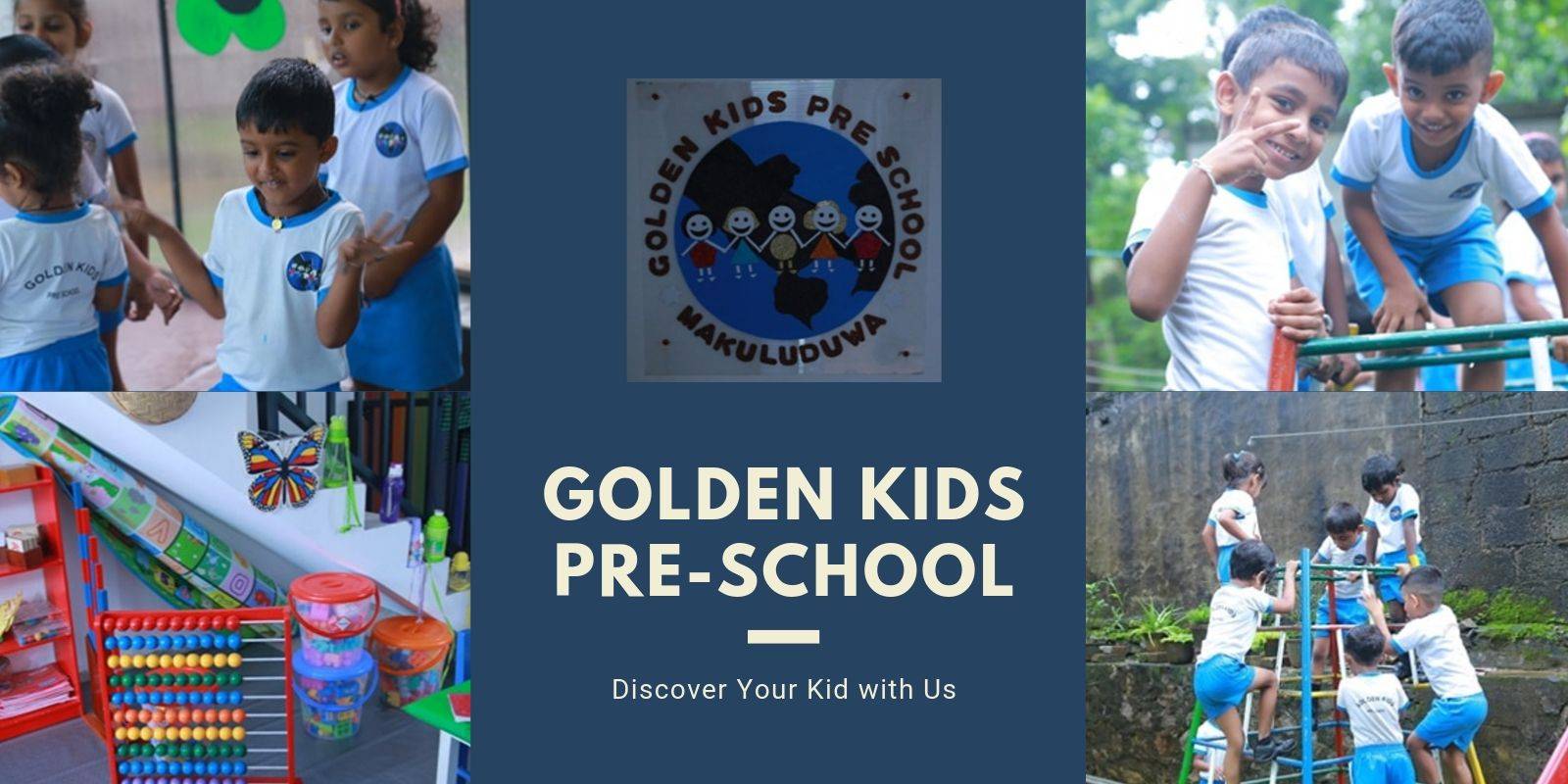 Here at Golden Kids Pre-School in Makuluduwa, Piliyandala, our devoted team of Early Years specialists have designed an educational environment to suit the specific needs of young children aged 2 & 1/2 to 5 years old. We embrace the notion of safe nurturing and learning through play, for every age and stage.
Golden Kids Pre-School is unique because:
We focus on preparing your child for school

Conduct by a Diploma Teacher

We have staff-to-child ratio

We benefit from great play equipment tailored specifically for each age group

We are a multicultural community
නව වසර සඳහා සිගිත්තන් ඇතුලත් කරගනු ලැබේ.  
නිර්මාණාත්මක කුසලතා වර්ධනය කරගත් අව්‍යාජ පරපුරක් සමාජය තුළ රෝපණය කරවීම අප දැක්මයි. 
අවුරුදු 2 1/2 සිට 05 දක්වා දරුවන් ඇතුලත් කරගනු ලැබේ.
0716129767