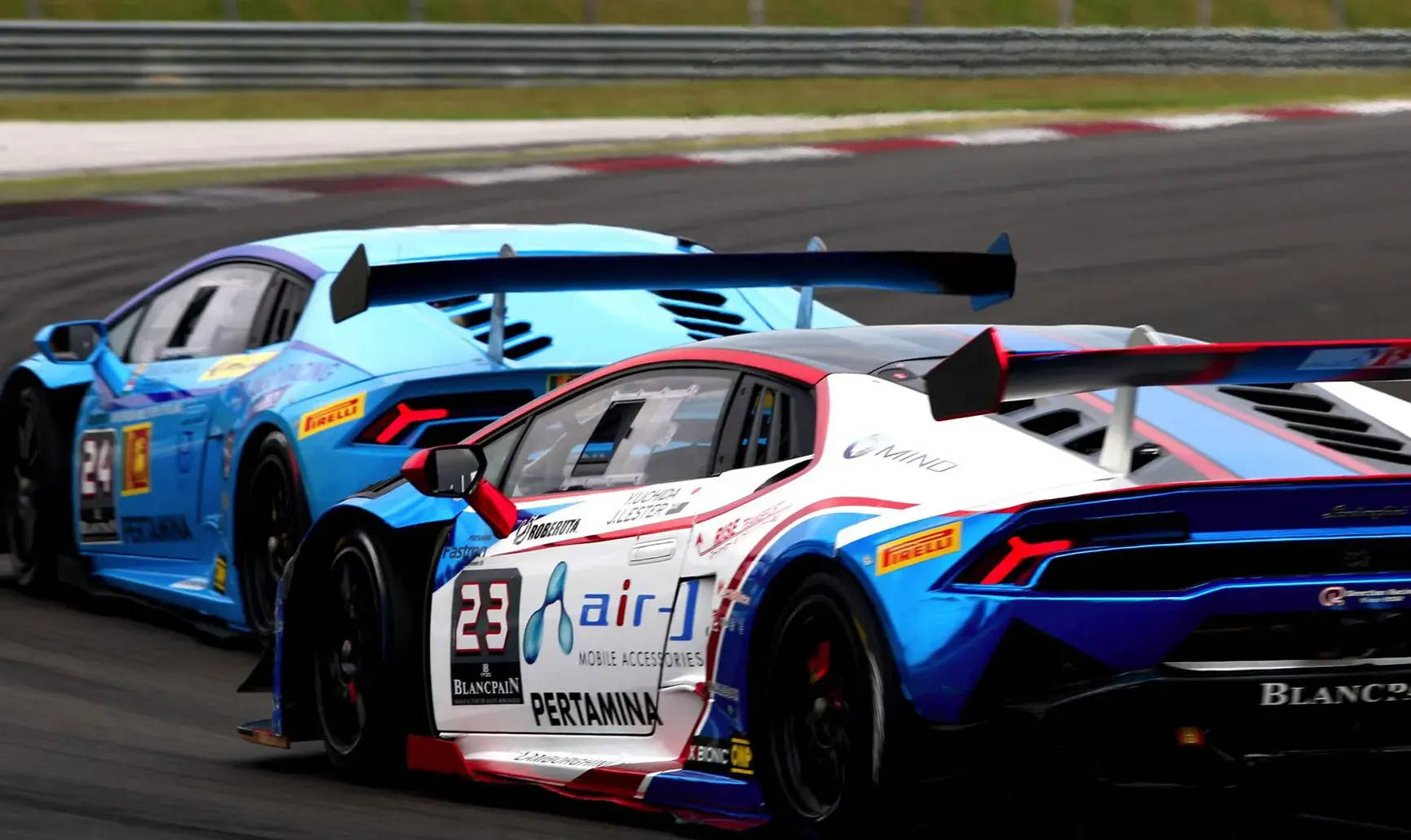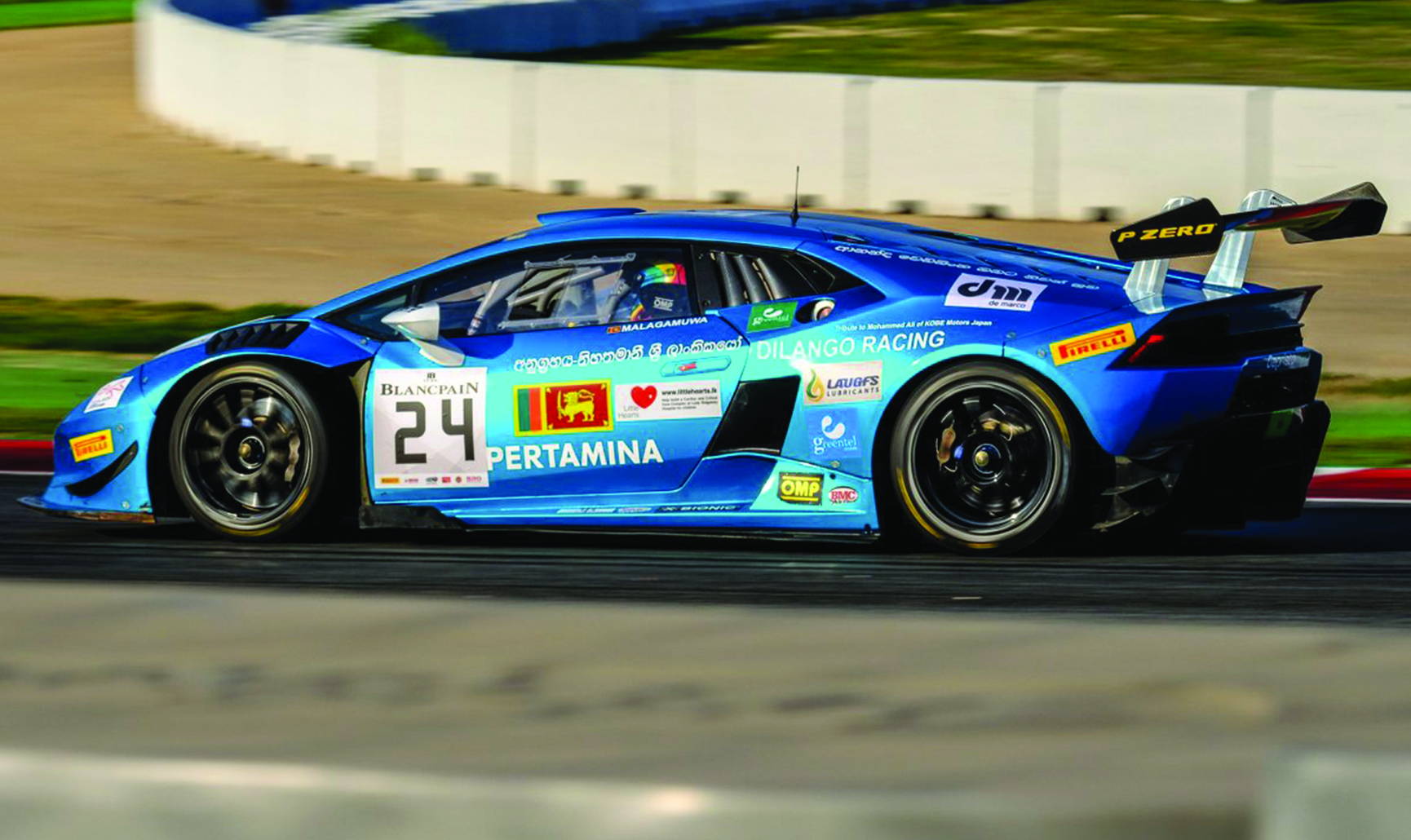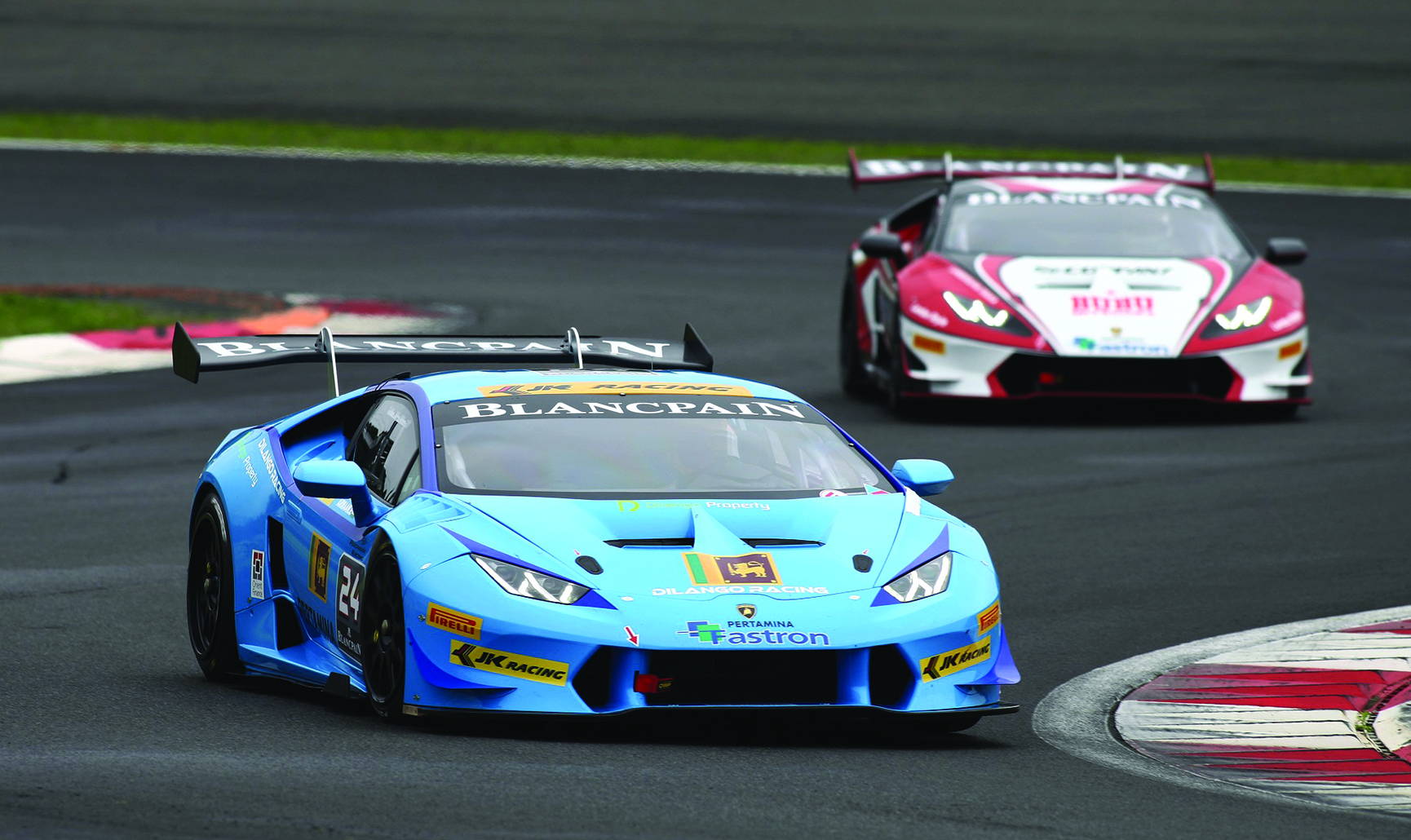 He was born on 24 June 1963 in Kurunegala and received his education at St. Annes's College and Trinity College Kandy. He started racing at the age 16 by winning a motorcycle race. His two sisters encouraged him and persuaded his father to buy him a Yamaha TZ350. In 1983 Dilantha participated in his first International race in Calcutta, India and managed to finish 6th. After the race he met Matsumoto Kenmei, a Japanese motorbike racer who persuaded him to come to Japan to expand his racing career. In 1985 he went to Japan and in 1997 became the first non Japanese Asian to compete in the Japan top level Formula Nippon (F3000).
Born24 June 1963 (age 55)

Kurunegala

Nationality -

Sri Lanka

Occupationracing car driver

-

Years active1979 - present

TelevisionRacing Life with Dilantha Malagamuwa

Websitewww.dilantha.com
In 2016, the Dilango Racing Team got their own television show, Racing life with Dilantha Malagamuwa, covering all of their races throughout the year. The pilot episode aired on 21 September 2016 on ITN (Independent television network).
The show consists of 26 episodes which aired at prime time 9:30pm (local time) every Wednesdays. The season finale aired on 29 March 2017. Due to higher viewership demand and the popularity of the show ITN, officially announced their interest in renewing for the second season of the show.
The television show revolves around the racing tour of Dilantha Malagamuwa covering all of his races, traveling all around the world following his racing career, past achievements and historical moments in the racing arena with Dilantha narrating the stories.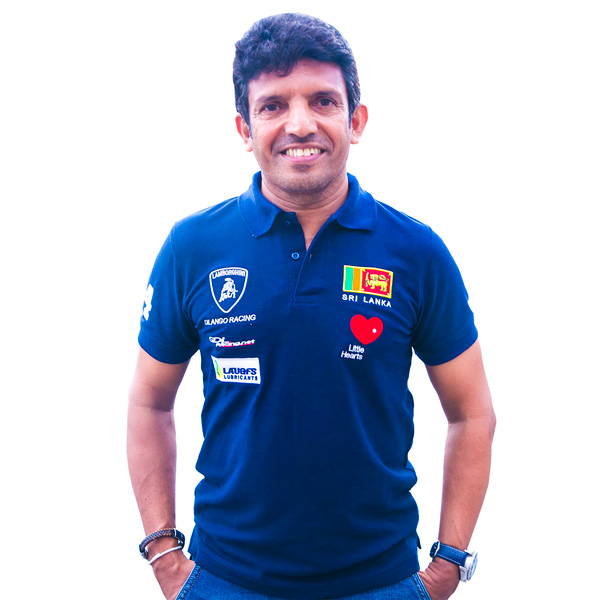 The first season of the show was hosted and directed by former Sirasa Superstar host Manuranga Wijesekara, who is also the lyricist of the show's title song "Vegayen Dhuwana Sinhayo", which is composed and performed by Lahiru Perera (La Singore). The first season was produced by a small team, with Zayan Jeffry .
The second season was given a different time slot from the first one and had an earlier start than expected. Although the expected date to start the season was in August, the 2nd season took off in June. ITN started airing Racing Life with Dilantha Malagamuwa Season 2 on Fridays at 7:00 pm. In this season the e
With the same team working on production the show got its own studio set located at Vivid Motions studio. The season finale is set to be aired on 8 December 2017. (Vivid Motions) editing and producing the entire series. The first season of the show featured popular Sri Lankan artists and actors in several episodes.
Racing career achievements
1995 - N1 Championship (Japan)- Champion

2002 -

Bathurst 24 Hours Race

(AUS) - 1st Runner Up (Class A)
2006 - Malaysia Super Car Series - Champion
2007 - Malaysia Super Car Series - Champion
2008 - Aston Martin Asia Cup - 1st Runner Up
2009 - Aston Martin Asia Cup - 1st Runner Up
2010 - Malaysia GT Super Series - 1st Runner Up

2010 -

GT Asia

- Champion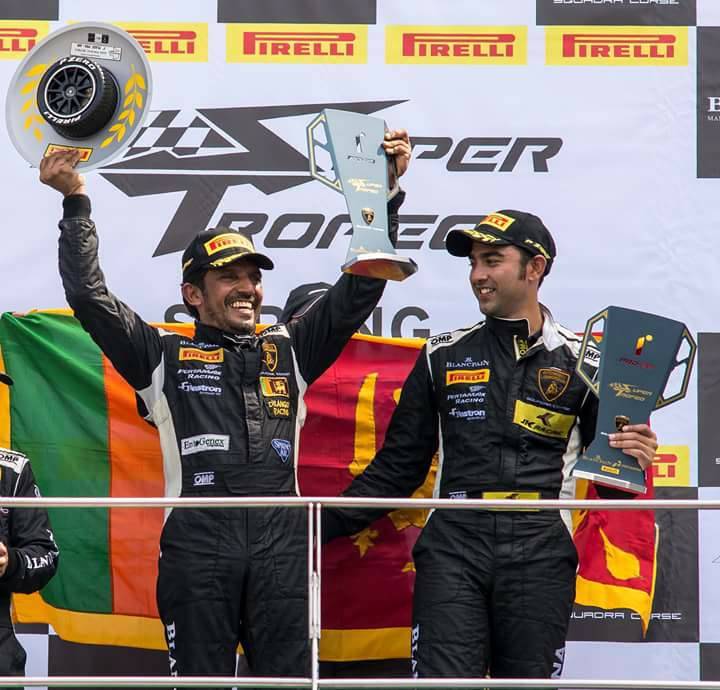 On 19 November 2017 Dilantha Malagamuwa was placed 3rd on the 2nd race of the Lamborghini Super Trofeo world finals (AM class) and became the first and currently only Sri Lankan to secure a world title in motorsports. Dilantha who is also the only Sri Lankan to win an International championship series in motorsport lost his overall world title due to a crash on the 1st race while he was 4th on the race. Not only did he had to retire from the race but also faced a penalty for the next race by stepping down two place on the grid. However, Dilantha was awarded 11th place on the 1st race since he was able to complete 75% of the race and was added to the overall points of the Lamborghini Super Trofeo world finals 2017 and was given 5th position.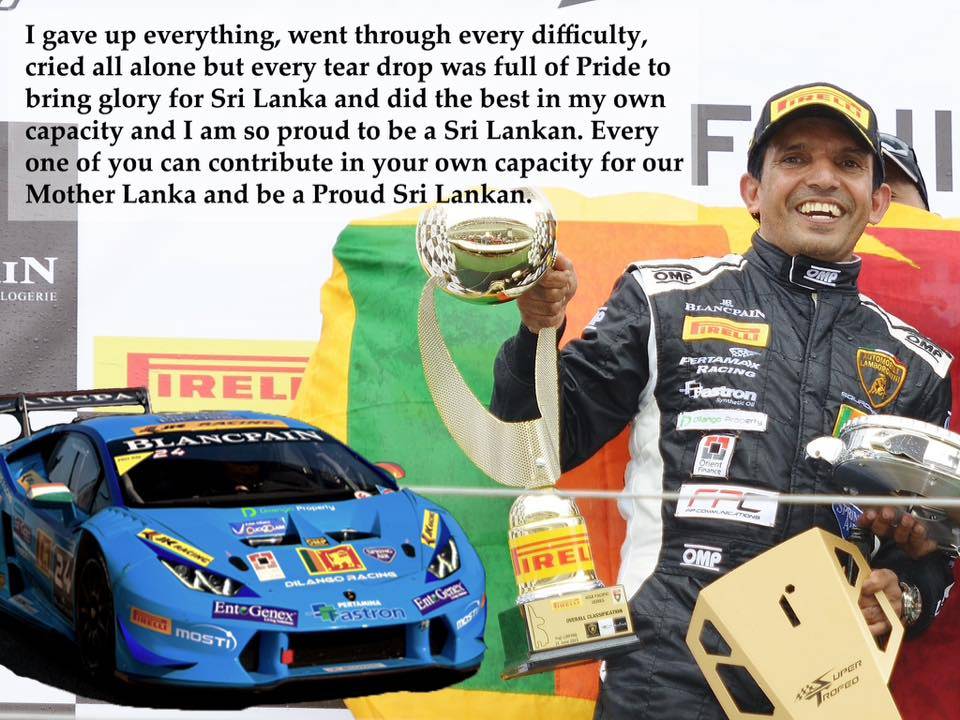 In 1997, after competing in Japan's top level Formula Nippon, the Prime minister of Japan, Keizo Obuchi, felicitated Dilantha for his effort in becoming the first non-Japanese Asian to achieve this feat.In 2012 the Sri Lanka Auto Sports association awarded the national colours award and a special recognition to Dilantha Malagamuwa for his contribution to motorsports representing Sri Lanka in the International arena at the National Awards Presentation 2011. The award was presented by the president of SLAS, Rizvi Farook, and the Minister of Sports, Mahindananda Aluthgamage.Dilantha was selected as the Brand Ambassador for the SLIM 14th Brand Excellence awards with the ceremony's theme being 'Will you race ahead of the rest.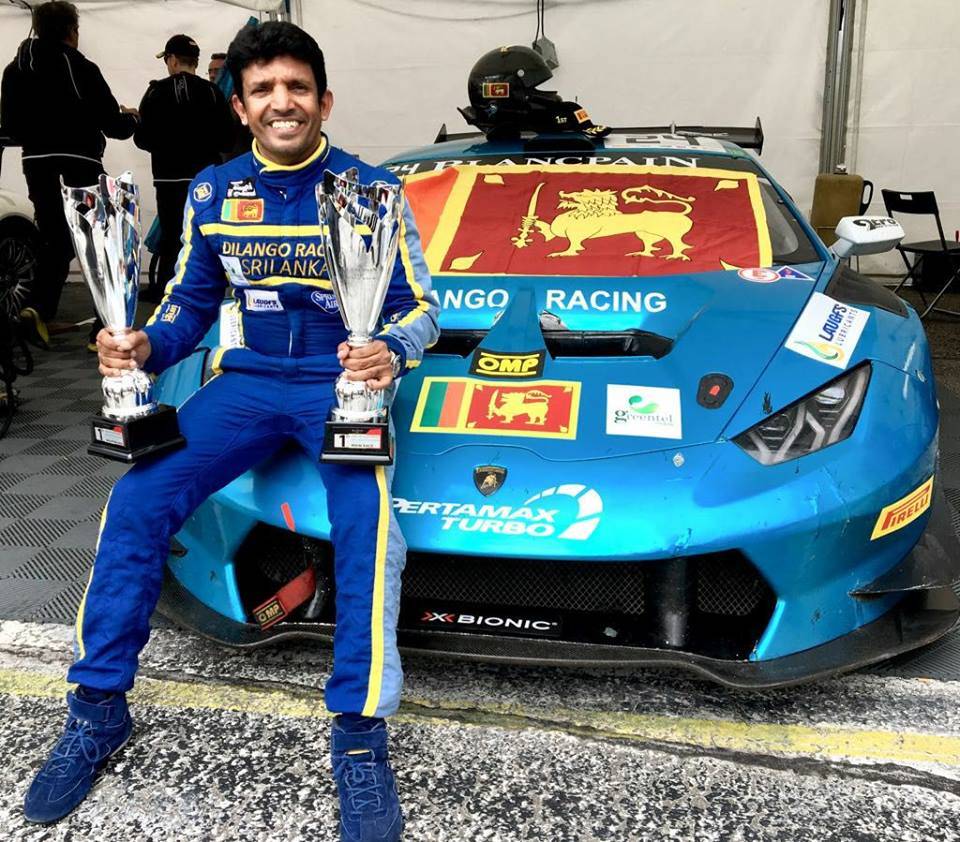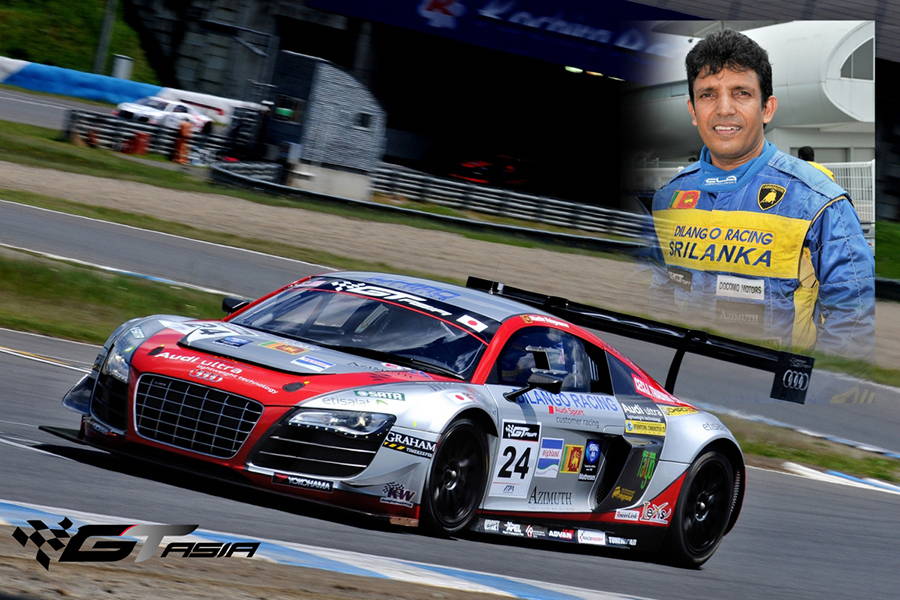 Car: Audi R8 LMS Ultra
Car#: 24
Team: Dilango Racing
Class: GT3
Year first entered in GT Asia: 2012 GTA wins:
Race History:2012 GT Asia Series,Malaysian Super Series,2011 GT Asia Series.Malaysian Super Series,2010 GT3 Asia - Champion,2009   Macau GT Cup,2006-2009 Porsche Carrera Cup Asia,2006-2007 Malaysia Super Car - Overall Champion,2004-2005 Porsche Infineon Carrera Cup.
Sri Lanka's foremost Motor Racer of international fame, Dilantha Malagamuwa, celebrated the silver jubilee of his illustrious racing career at a glitzy ceremony recently. Dilantha is ready to take the Sri Lankan pride into the international sports arena once again, with a number of international racing events coming his way within the next 12 months.