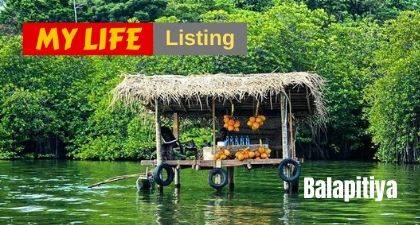 DAILIA
We sell exclusive branded imported, local & export quality gents & ladies clothing such as Blouses, Tops, Leggings, Trousers, T-shirts, Shirts, Pants, Shorts, Sarongs, Sarees, Belts, and many more Accessories & Shoes.
Dailia, Galle Road, Walagedara, Balapitiya. 0775564945 Email: dailia.balapitiya@gmail.com
Oshila Bridal House & Studio
We conduct Bridal Dressing, Bridal Dresses (Frocks), Dress Making, Hair Dressing, Videography (VCD, DVD), Photography, Wedding Photo Albums, Studio Photos & any kind of wedding bridal works.
Oshila Bridal House & Studio, No 310, Galle Road, Balapitiya. 0777897979 / 0912257333
Devon Wood Carving
We sell exclusive handmade Sri Lankan wood carvings, exclusive Sri Lanka wooden handmade masks, Temple arts, many verities of Batiks, and many more Sri Lankan hand made products which attract foreigners.
No 267/A, Galle Road, Welithara, Balapitiya. 0778464327 / 0711757731 Email: devonwoodcarving@gmail.com