Born to a devout Buddhist family in 1864, David Hewivitarne became Anagarika Dharmapala, the leading light of the Buddhist Renaissance Movement in Sri Lanka. As a child, Dharmapala was sent to Christian missionary schools, where his education, if comprehensive by European standards, showed little respect for Buddhism. By the age of nineteen, he had mastered the rudiments of Christian theology and knew more than half the Bible by heart, knowledge he used to highlight the hypocrisy he perceived in his missionary instructors. When a mob of Sri Lankan Catholics attacked a Buddhist procession in 1883, Dharmapala left school and turned his intellectual pursuits to Buddhism instead. Soon afterwards Colonel Henry Steel Olcott and Madame Blavatsky, founders of the Theosophical Society in New York, arrived in Sri Lanka and filed suit on behalf of the Buddhists who were injured in the attack. Dharmapala, who felt that the Society's aims were identical to those of a Buddhist revival in Sri Lanka, became a member. Madame Blavatsky took the young man under her tutelage, and he remained her loyal supporter for the rest of his life. 
Srimath Anagarika Dharmapala
Born               : 17 September 1864
                            Hittetiya, Matara, Ceylon
Died               : 29 April 1933 (aged 68)
                            Sarnath, India
Nationality   : Sinhalese
Other names : Don David Hevavitharane
Education     : Christian College, Kotte,
                            St Benedict's College, Kotahena,
                            S. Thomas' College, Mutwal,
                            Colombo Academy
Known for     :   Sri Lankan independence movement,
                            revival of Buddhism,
                            Representing Buddhism in the Parliament of World                                             Religions(1893) / Buddhist missionary work in three                                         continents
Parent(s)       :   Don Carolis Hewavitharana
                            Mallika Dharmagunawardhana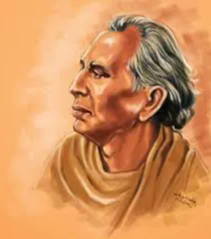 ---
---
Anagarika Dharmapala was born on 17 September 1864 in Matara, Ceylon to Don Carolis Hewavitharana of Hiththetiya, Matara and Mallika Dharmagunawardhana (the daughter of Andiris Perera Dharmagunawardhana), who were among the richest merchants of Ceylon at the time. He was named Don David Hewavitharane. His younger brothers were Dr Charles Alwis Hewavitharana and Edmund Hewavitarne. He attended Christian College, Kotte; St Benedict's College, Kotahena; S. Thomas' College, Mutwal and the Colombo Academy (Royal College).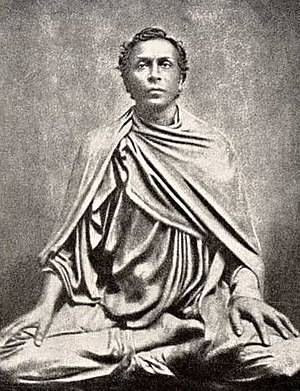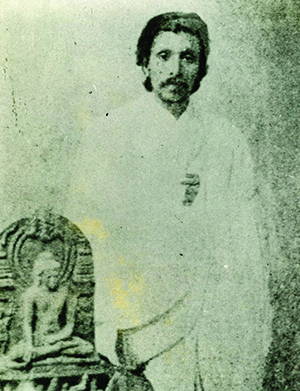 ---
In 1875, during a period of Buddhist revival, Madame Blavatsky and Colonel Olcott had founded the Theosophical Society in New York City. They were both very sympathetic to what they understood of Buddhism, and in 1880 they arrived in Ceylon, declared themselves to be Buddhists, and publicly took the Refuges and Precepts from a prominent Sinhalese bhikkhu. Colonel Olcott kept coming back to Ceylon and devoted himself there to the cause of Buddhist education, eventually setting up more than 300 Buddhist schools, some of which are still in existence. It was in this period that Hewavitarne changed his name to Anagarika Dharmapala.
---
The young Dharmapala helped Colonel Olcott in his work, particularly by acting as his translator. Dharmapala also became quite close to Madame Blavatsky, who advised him to study Pāli and to work for the good of humanity – which is what he did. It was at this time that he changed his name to Dharmapala (meaning "Guardian of the Dharma").
In 1891 Anagarika Dharmapala was on a pilgrimage to the recently restored Mahabodhi Temple, where Siddhartha Gautama – the Buddha – attained enlightenment at Bodh Gaya, India. Here he experienced a shock to find the temple in the hands of a Saivite priest, the Buddha image transformed into a Hindu icon and Buddhists barred from worship. As a result, he began an agitation movement.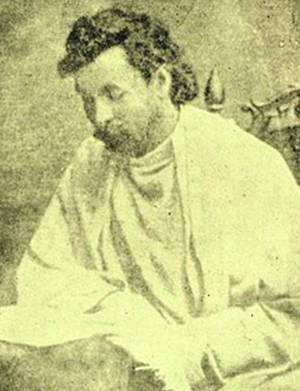 The World's Debt to Buddha (1893)

The Constructive Optimism of Buddhism (1915)

Message of the Buddha (1925)

Evolution from the Standpoint of Buddhism (1926)