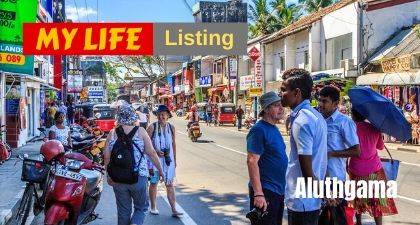 Neo Hair & Beauty Professional
Professionals in all kinds of Hair and beauty treatments and styles. Bridal Dressing, Tattoo & Piercing, Nail Arts, Beauty products. Eg: Extension, Dreadlocks, Perming, Re-bonding, Facials, Make-ups, Threading, Massage, Colors, Gel Nails.
Nadun Duminda, Salon Neo, (Next to Club Bentota) Kaluwamodara, Aluthgama. 0776409199 / 0347901806
Maduranga Enterprises
We Buy, Sell & Exchange Indian Motorbikes, 3 wheels. Exchange New to the used ones. Leasing facilities. Maduranga Auto Parts - Dealers in four stork and two stork Three-wheel spare parts, Saw items, Sat box.
No 36, Galle Road, Kaluwamodara, Aluthgama. 0775240446 / 0771179105 / 0776276782
Isuru Aquarium
We sell all kinds of imported and local ornamental fish such as Gold fish, Giant gourami, Arowana, Fighters, Catfish, Angels. Also, we sell Fish tanks, Stand imported tanks and all kinds of aquarium ornaments and accessories.  
No 10A-2, Kaluwamodara, Aluthgama. 0344906404 / 0773199134   
Thirasara Stationeries
Importers & distributors of school & office stationeries. Business, certificate, clip, and box files, Markers, Highlighters, Tapes, Pencils, Magazine holders, Glitter sheets, Clay, Lunch boxes, Water bottles, Scrap sheets.
No 24, Station Road, Aluthgama. 0345727210 / 0766565462 / 0716430942 Email: thirasara86@gmail.com